You'd never know it by listening to me at karaoke, but I was in middle school choir.
Choir was no-cut, and I had no idea how bad I was until I tried out for the show choir and the director, seizing the opportunity to eject a screecher from her award-losing, no-cut choir said this:
"Maybe you should try band or strings."
So, I did. And the choral directors of Northeast Florida lived happily ever after. Karaoke emcees across the country, on the other hand……
Obviously a stark difference between my experience and that of the girls in Pitch Perfect (which looks like a fun movie for a musical-comedy loving freakshow like myself, even though I'm crazy jealous that I never got to go to regionals).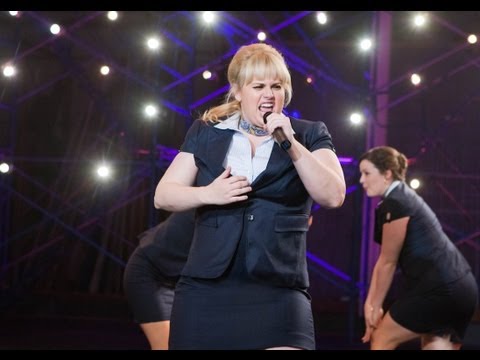 I may not have made the show choir cut and I may not be able to live life as a musical, but given a microphone in a dingy motel lounge down by the freeway, I'll always belt out throaty, off-key songs because it makes me happy.
Here's my Pitch Perfect Playlist for Tone-Deaf, Show Choir Rejects
Tomorrow, the blog tour stops at ForeverTwentySomethings.com. 
Previous stops on the Pitch Perfect Remix Blog Tour:
Stop  One: Pop Culture Junkie
Stop Two: Your Life After 25
Pitch Perfect opens in select theaters on September 28th and opens everywhere on October 5th. The soundtrack is available for pre-order now.
*This post is sponsored by Pitch Perfect. 
Related Stuff: