Woohoo! It's Awesome!Snow White! And she's accompanied by Badass Granny, Killer Red Riding Hood, and a swarm of glitterpoop flinging fairies!
But, first! Regina is having nightmares about her schemes coming home to roost.  It's not clear if they're fear-based or regret-based – I have a hard time imagining her feeling either of those, even if she did whimper, "I just wanted to win. For once," to her pissed off victims.
I know that feeling. Really, really well. And I kind of applaud the Evil Queen for taking those feelings and running with them in the way they did. Normally, when I have those feelings, I curl up inside a giant hoodie and sob while listening to this:
It's not terribly productive and I can't say that the Evil Queen's way isn't better. Sure, she wound up tied to a tree with a sword swinging at her. She also got a lot more of what she wanted. There's a value, limited as it is, to engaging in Evil Queen activities.
Now, to the pictures!
I loved that scene between Emma and Mary Margaret, which seemed to be comprised of every "I'm disappointed in you," lecture I ever got from my mom. How many of you have seen this look from your mom?
And how many gave this look back, along with mutters of "I didn't ask to be born," "I don't know," or "No, I don't want to get knocked up. How can I get knocked up if I can't even get a date? GAWD?"
 You can tell that Regina will lose in the end, no matter how long Show lasts because she has a dirty habit of exposing her plans in front of the wrong people.
There were two scenes in the "Snow White Attacks!!!" sequence…. I want to think they're homages, but I'm not sure and need your help deciding this.
The first was Granny and her frustrated blurting of, "It's a trap!"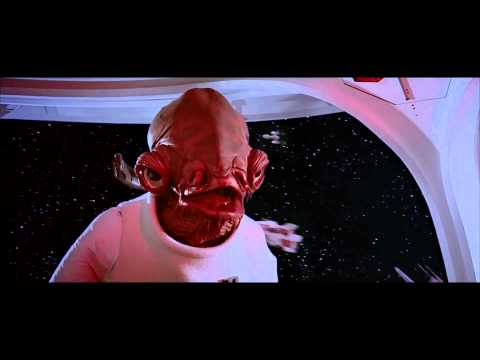 The second was the Battle!Fairies (BTW, thank you for bringing me Battle!Fairies, Show) in attack formation, with their big mouthed leader.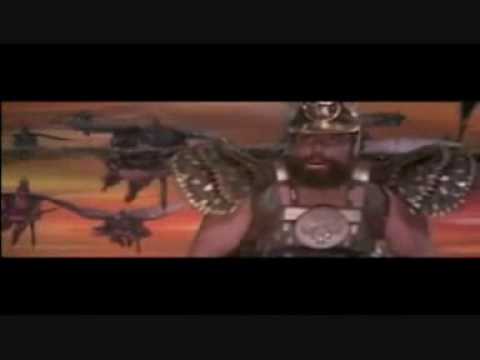 Lastly, I really enjoyed the subversion of Snow White and the apple. That's one of the many things that I've always hated about the story, perhaps because I grew up in the Stranger Danger era  where you never took anything from anyone you didn't know because that creepy person may have put a razor or cyanide in that apple.  Having Snow take the apple willingly, knowing what it would do, puts her in a stronger position. She's no longer that pathetic, easily tricked girl from the Disney movie.
Snow has power and purpose….just like her grandson.
That may be the solution to Awkward Tween Island – put the kid in a coma. That said, I hope he pulls through. He's a much more likable kids than Molly from Heroes or Walt from Lost.
Related Stuff: