Episode 5! Halfway through season 2!  Seems to me as this episode was that slow tension building episode that lays the foundation for some serious crap hitting the fan on the back-nine.   Coming off just having finally watched the finale of Battlestar Galactica, I really had to focus on the plot building this week.
Baratheon on Baratheon (Renly and Stannis) violence at the doorstep of fake-Baratheon (Joffrey).  Lannister fighting off Stark who is storming to wage war on fake-Baratheon while the Greyjoys saunter in for some raping and reaving while the King in the North has ventured South.  Throw in some Tyrells, wildlings, and the Targaryen-led Dothraki in Qarth; we have quite the bubbling stew.  Stags and wolves fighting lions and squids on a bed of flowers with dragons and wightwalkers biding their time.    The Game of Thrones has many willing players.
"I want to be THE queen."
My, my.  As we should all have become accustomed, no one is safe.  Right on the cusp of a battle where we would've seen who was the better Baratheon, Stannis shows us there all really is fair in love and war.  Even if it's a shadow monster birthed a human womb that proceeds to stab your only remaining brother in the back, quite literally.  Storm clouds begin to gather as the assassination of Renly leads the Tyrells as well as Brienne of Tarth to swear vengeance against Stannis.  I wish there comes a day where I can swear vengeance, put it on the bucket list.  Since many of Renly's supporters associated his death with Lady Stark, I think it's fair to say Stark and Baratheon will also be doing a bit of hootin' and hollerin' in the near future.  Most interesting IMO was Margaery Tyrell's power-hungry proclamation.  Ambition is running rampant across the land.
"Men die, men $h!t themselves, men run which means pots falling which means fire inside the walls which means the poor c_ _ ts trying to defend the city end up burning it down." 
Bronn, preach on brother!  Mercenaries may be the wisest and most practical of us all.  They live to make money and in order to make money they have to be alive; forces one to have a particular viewpoint on situations.  To emphasize Bronn's point, the wildfire Cersei is stockpiling definitely will be a bad idea.  Building thousands of all-substance-burning bombs under your city?  Bad, bad idea.  The question now is, what will Tyrion be doing with his recently commandeered wildfire?  ::dream sequence of Joffrey burning::  Sorry, snap back to reality.  We know Stannis is coming, but he has Melisandre on his side and she's got this weird fire shadow birthing thing going on.  Hopefully we will get to see some wildfire raging in the next few weeks.
"If we can't protect our own banners, why should they protect us?"
Ned Stark, your presence on the show is missed, but you did some great fathering and your sons remind us what a giant of integrity and honor you were.  Robb kicking so much ass, even Tywin Lannister is giving him props.  Sadly, young Bran the interim Lord of Winterfell for all his judiciousness, is playing into the scheming hands of Theon Greyjoy.  Theon, you are worthless.  You cried and moaned last week about not getting more power and you barely control the one ship you are assigned.  It takes your first mate spoon-feeding you a plan to get you going.  How quickly loyalties get turned around.  Theon's burning daddy issues are leading him down Betrayal Alley, if he ends up taking Winterfell in the name of the Iron Islands, Robb will not be pleased.  His sisters with the Lannisters and his brothers with the Greyjoys.  Drama!
"Starks understand winter better than we ever will."
For all the shortcomings of his offspring, Tywin Lannister is, again, pretty darn cool.  He dominates the room and isn't afraid to admit to losing.  Tywin is self-aware and confident; Joffrey is delusional and arrogant and a twit.  If betting on wars was possible, I'd put money on the Lord of the Rock every time out.  Tywin demands water instead of wine, the man needs a clear head.  He just gets crap done!  This upstart King of the North is really starting to piss him off.  The scene with Arya beaming when he commends Robb's exploits  was well done.  On a side note, Jaqen H'ghar is another unsavory, yet completely likable character capable of stealing scenes (in the mold of Bronn).  H'ghar promises to kill three people in exchange for the three lives Arya saved and I can't help but think, who's next?!  No one is safe!  The Tickler goes down as victim #1.  We all know Arya has a laundry list of people she isn't fond of similar to Steve Buscemi's character in Billy Madison.  Arya is not shy about getting the killing started; disconcerting for a young child.  Let's hope she doesn't end up with half as many issues as Danny McGrath.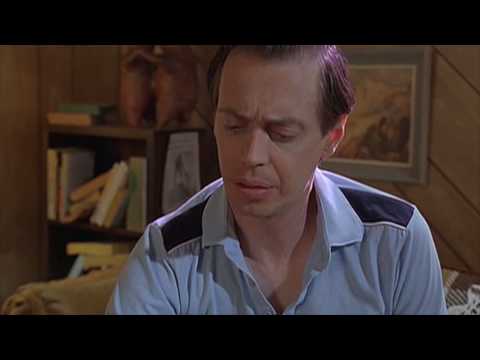 "Dragons are fire made flesh and fire is power."
More fire references, between dragons, wildfire, and the God of Light, there will be burning soon.  Over in Qarth, we get a brief dragon sighting!  Please, please, please let us see some dragon battles!  XXD is quick to proposition Dany with the promise of enough wealth to return and conquer Westeros in exchange for her hand marriage.  Jorah (Iain Glen of Lara Croft and Downton Abbey!) is not a fan, but are his motives motivated by his heart or his mind?  Can anyone stop themselves from falling in love with the Mother of Dragons?  What is wrong with the Dothraki?  All they want to do is steal?  For the Qartheen who cherish their money, this may be problematic.  So many problems and only five more episodes this season.
With this stage setting, I can't wait for it all to come to a head.  Let's not forget about our little wildling problem in the North.  Good luck Lord Snow on your black ops assassination attempt.
Quick thoughts:
1.       Seriously, Margaery? Who does your wardrobe?
2.        Um, who is this crazy masked woman who knows Jorah?  In any event, someone else has been diving into Gaga's closet.
3.       Anyone else notice Maester Luwin use "leagues" as a distance measurement and then Osha (also seen in the Harry Potter movies) use "miles"?  Am I the only crazy one who thinks this was odd? Yes…or maybe it's a North-of-the-Wall/South-of-the-Wall issue?  Or I am giving this way too much thought?
4.       This old song popped into my head while writing this week, who does it most apply to?  "Clowns to the left of me, jokers to the right, here I am, stuck in the middle with you."
5.       No gratuitous nudity this week!?
Related Stuff: